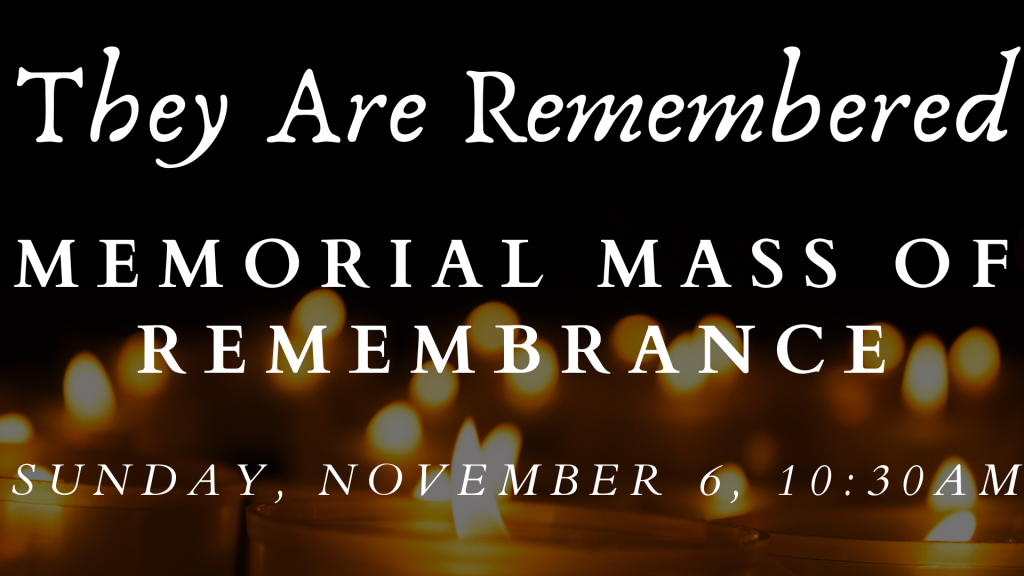 Our annual Mass of Remembrance will be held on Sunday, November 6, at 10:30 AM. We invite all parishioners, especially the friends and families of those who have died this past year, to join us for this special liturgy. After the homily, a prayerful recognition honoring those who have passed since All Souls Day last year (November 2, 2021) will take place.
To have loved ones included by name at the 10: 30 Mass, please submit their names and dates of death via email to bereavement@holytrinityladera.org Full name, phonetic spelling if appropriate and date of death must be included.
During the month of November, the Church traditionally remembers those who have gone before us to new life. Our special parish Book of Remembrance, in which you can write your deceased loved one's name, will be available in the narthex starting November 1st. The Book of Remembrance is a continuation of the ones initiated last year. We will continue to hold in prayer those who have already been included in the Book of Remembrance.
A Table of Remembrance will be set up in our church from November 6th – November 23rd to display pictures of our loved ones who died since November 2, 2021. More information about the Table will be forthcoming.
Thank you for allowing us to honor your loved ones with our parish family.