Family Advent Wreath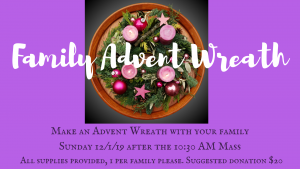 Join us at Holy Trinity for our Family Advent Wreath event! Following the 10:30am Mass on Sunday, December 1st families are invited to come and make an Advent wreath. All supplies will be provided (1 per family). Suggested donation is $20.
Also, Xclusive Taqueria Restaurant, located directly across the street from Holy Trinity on Corporate Drive, will be featuring their Food Truck here at our church after the 10:30am Mass! Enjoy fresh, local, organic, sustainable, seasonal Mexican food and fellowship with your Holy Trinity Family before or after you make your Advent wreath.
---
Children's Choir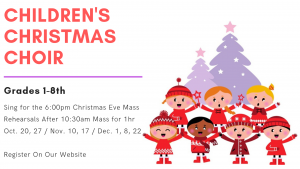 We now have a committed group of young people singing in our choir! Thank you to all those who responded and have been attending rehearsals.
---
Advent Penance Service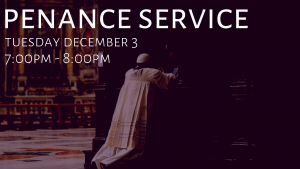 ---
Women's Ministry

---
Adoration of the Blessed Sacrament
---
Our Lady of Guadalupe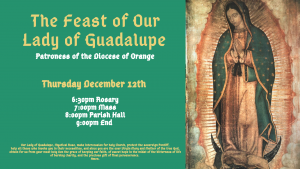 ---
Taize
---
Christmas Storytime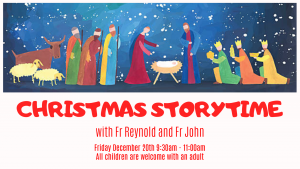 ---