Mission:
In unity with our Holy Trinity Catholic Parish, our mission is to place God first in all things, to proclaim the gospel of Jesus Christ, and to grow in holiness through prayer, sacraments, and service.
ALL ARE WELCOME! Come one. Come all! All women are invited to join in. Come as you are and grow together with us in faith and Catholic community.
Look Ahead for Upcoming Bible Studies:
Hosanna, Lenten Journey with St. Matthew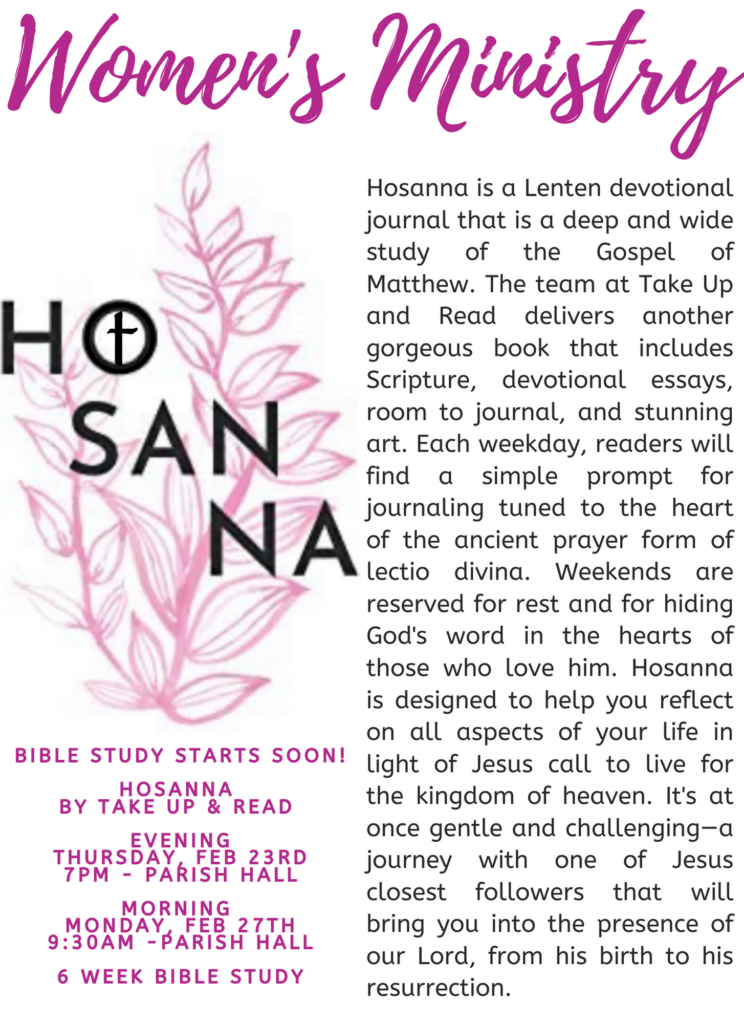 Women's Social- Sisters in Christ Fellowship
To foster friendships, connection, and community there are a sprinkling of social events throughout the year. All women are welcome to join for fun, fellowship focused, easy evenings together!
---
Look Ahead for Upcoming Women's Ministry Socials :
Fridays, 7:00pm, Church:
1/13, 3/24, 3/31, 4/28, 6/16
---
All women are Invited to join – come grow in faith & community!
More Info or to volunteer, please email: HolyTrinityWM@gmail.com