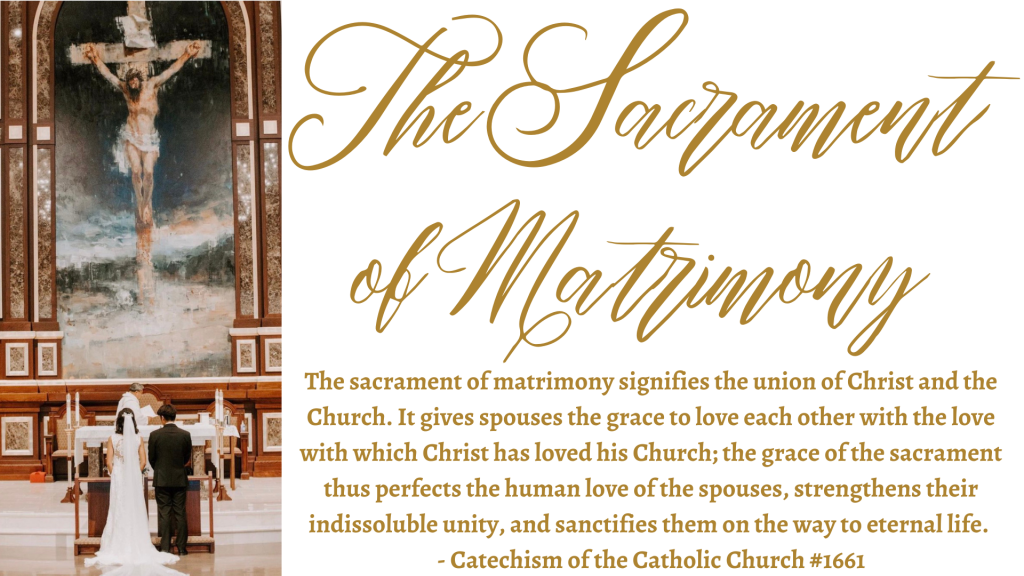 Congratulations on your Engagement!
Our Mission at Holy Trinity is to place God first in all things, to proclaim the gospel of Jesus Christ, and to grow in holiness through prayer, sacraments, and service. This mission also reflects how Jesus designed the Sacrament of Matrimony. We love to celebrate God's gift of marriage at Holy Trinity! Our beautiful church provides the perfect scared space for your holy union with your beloved in Christ.
Initial Meeting
The first step to having your wedding at Holy Trinity is to contact the Parish Office via email at reception@holytrinityladera.org to arrange an initial meeting with one of the Priests or Deacons. In this meeting you will begin a relationship with the celebrant of your wedding. He will guide you through all the necessary steps, all the way thru the words "you may kiss the bride" (although your celebrant will not use those words exactly). He will inform you of the documents required, make appropriate liturgical decisions, and make sure that you are emotionally and spiritually ready to experience the Sacrament.
Wedding Date & Time
From our experience celebrating literally thousands of weddings, we know that setting your wedding date and time is foremost on your mind. Father or Deacon will set the date with you at the end of your first meeting.
Weddings at Holy Trinity are typically celebrated on Saturdays at 10:00 a.m., 12:00 p.m. and 2:00 p.m. However, please know that it is possible to celebrate a wedding on another day of the week.
If getting married at Holy Trinity is important to you, please meet with your celebrant and set the date before you make a deposit on a reception venue. As you're thinking about days and times, come to your initial meeting with several options available.
Wedding Packet & Registration
Please Click Here to download the Wedding Packet with full details. You can also Click Here to download the Wedding Registration. Then, please feel free to contact the Parish Office via email at reception@holytrinityladera.org to set up your Initial Meeting when you are ready.
We're happy to serve you both and your families and friends on your wedding day. We hope it marks a point of grace and growth for you both. God Bless you and yours.