And the king will say to them in reply, 'Amen, I say to you,
whatever you did for one of these least brothers of mine, you did for me" – Matthew 25:40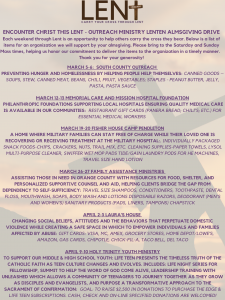 We would love for you to service with us!
CLICK HERE to sign up to help collect items before and after Mass times.
CLICK HERE for a printable Almsgiving Schedule.
For more information please contact: Diana Leary at dianaleary@cox.net