Sacramental Preparation is a special time for your child and your family. It is an experience that solely focuses on the meaning and value of the Sacraments of First Reconciliation and First Holy Communion. Sacramental Prep is a two year process no matter what age children begin. The preparation process begins in Faith Formation. Children participate in Faith Formation at their home parish. Children are ready to participate in Sacramental Prep in their second year of Faith Formation. If your child has not completed their first year of Faith Formation or is not in the process of completing their second year of Faith Formation they are not eligible to participate Sacramental Prep.
Children are considered ready to start preparing for the Sacraments of First Reconciliation and First Holy Communion at Holy Trinity when they are:
Actively participating in Faith Formation for two years
Regularly attends weekend Mass at Holy Trinity
Registered and Active Parishioners of Holy Trinity Catholic Church for at least one year prior to signing up for Sacramental Prep

*Registered and Active Parishioner = Family has demonstrated and documented regular participation in Holy Mass as well as sharing of time, talent and treasure with the Holy Trinity parish community
MASS ATTENDANCE
The hallmark and foremost expression of our Catholic identity is participation in Mass. Children preparing for the sacraments are expected to respond to the invitation which we humbly and graciously accept as Catholics. Without a regular commitment to Mass the Sacramental Prep experience falls flat as the Eucharist is the Source and Summit of our Catholic Faith. Families should be prepared to uphold their Sunday Mass obligation with our Catholic Community of Holy Trinity to evoke desire for the Eucharist in our children preparing to receive Jesus.
Weekend Mass Times
Saturday Vigil 4:00pm
Sunday 8:30am, 10:30am, 5:30pm
Sunday 1:00pm Spanish Mass
There is a $95 material fee to register for Sacramental Prep. The fee covers the cost of the Mend and Nourish boxes as well as the two retreats. Please be prepared to upload your child's baptism certificate upon registration.
---
Preparing for the Sacraments of First Reconciliation and First Holy Communion is a family experience designed to bring light and life into your homes and hearts as you share the love of Jesus and why He gifted us these two special Sacraments. Most of the preparation process will take place at home through regular family meetings guided by Faith and Family Life Pathways, Mend and Nourish.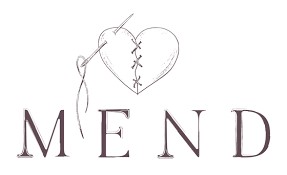 Mend is a First Reconciliation family experience designed to equip parents to teach, share faith, and pray with their children as they lead 7 family meetings in your home. Families will encounter Jesus and experience the beauty of Reconciliation as it connects to daily life by forming clay, making field goals, reading Scripture, engaging in meaningful conversation, and much more.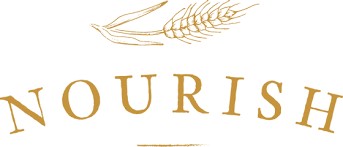 Nourish is a First Holy Communion family experience. As you lead your family through 10 meetings you will encounter Jesus and experience the beauty of the Mass as it connects to daily life by building puzzles, baking, reading Scripture, engaging in meaningful conversation, and much more. Traditional classroom learning will be enhanced by parent participation as faith transitions from the classroom to the living room.
At the end of each Mend and Nourish meeting, you will use an online accountability form to either upload a picture of your family activity, answer a question or, briefly share your experience with me. For your convenience, you will receive an email reminder and link to the accountability form the day each accountability task is due. If the Holy Spirit is moving your family forward at a quicker pace, please feel free to continue ahead of the schedules.
In addition to the Family Meetings at home, there are two mandatory preparation retreats. Students need to attend both retreats with at least one parent. These retreats are designed to help parents refresh your own understanding and desire for the sacraments while experiencing the prep process with your child. All the materials needed for the home family meetings will be distributed at the retreats. Please understand that of these dates are important elements of the preparation process. Make up opportunities will be made available for emergency situations only.
Click Here to access the 2024 Sacramental Prep Schedule.
For more information and questions, please contact:
Jennifer Cahuantzi, Children's Faith Formation Coordinator
Email: jcahuantzi@holytrinityladera.org
Phone: (949) 218-3131
---
If your child if over the age of seven years old and desires the sacrament of baptism please Click Here.
If your child is under the age of seven and you would like the to be baptized please Click Here.