Participant Login
If you registered for Virtual VBS 2020 please click the link below and enter your password to access the online content.
Virtual VBS 2020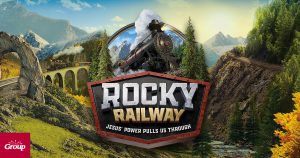 Monday, June 15th – Friday, June 19th 2020 (or pre-recorded anytime during the summer!)
Thank you for your interest in Holy Trinity's Virtual VBS (Vacation Bible School). We are so grateful that we can continue to offer a wonderful week of games, Bible stories, crafts, science experiments, faith, and fun! Although we will not be able to come together as a community in-person, we are excited to offer a virtual version of VBS so all HT Kids can learn and worship this summer!
What is Virtual VBS?
We will be hosting live sessions from Holy Trinity from 9 am to 10 am each day that will include praise and worship, experiments, and Bible study. If you are unable to attend, videos will be created for you to view at your leisure. Your $50 per child registration will include a VBS t-shirt, Imagination Station experiments, Bible buddies and companion book, instructions for water games and themed snacks, access to all VBS videos used during our virtual VBS, and SUPPORT THE PARISH!
What if I can't make the live stream?
We understand that it might be difficult to plan out the month of June at the moment. The benefit of a virtual VBS is that it can be done at any time! Register for virtual VBS and go through the days and activities when it fits your schedule, even if that is one day a week or later this summer!
Who can participate?
Children who will be entering Preschool (3yrs) thru 5th grade in the Fall
We will need some help from Middle School and High School volunteers to help with preparations and filming online content.
How do I register?
VIRTUAL VBS 2020 IS NOW CLOSED 
If you have any questions please contact Erin Watson via email – vbs@holytrinityladera.org

---
---
VBS 2019
Thank you for a wonderful week of VBS! It would not be as vibrant and loving without the help of all of our amazing volunteers and donors. Please enjoy the daily recap videos below…and get excited for VBS 202o (more info below).
---
VBS 2018