What is MOPS?
The acronym MOPS stands for "Mothers of Preschoolers" because it began in 1973 when a group of moms with young children banded together to share their lives and parenting journeys. Over the past 48 years, MOPS has expanded their community to include moms with school-aged kids, which is now called MOMSnext.

Here at Holy Trinity MOPS/ MOMSnext, we gather and support moms. Every mom has a place here, no matter where you are in your faith journey, we want you to feel welcome. We are here to encourage and equip moms to realize their potential as mothers, women and leaders, in relationship with God, and in partnership with our sponsor church, Holy Trinity.

Because Holy Trinity is a Catholic church, we will incorporate some elements of the Catholic faith into our meetings. However, this is in no way meant to make those of us who are not Catholic feel excluded or left out. In fact, the word catholic means "universal", and as Catholics, we believe all are welcome. We are striving to create a welcoming environment in which we can all grow as a community of Christian mothers.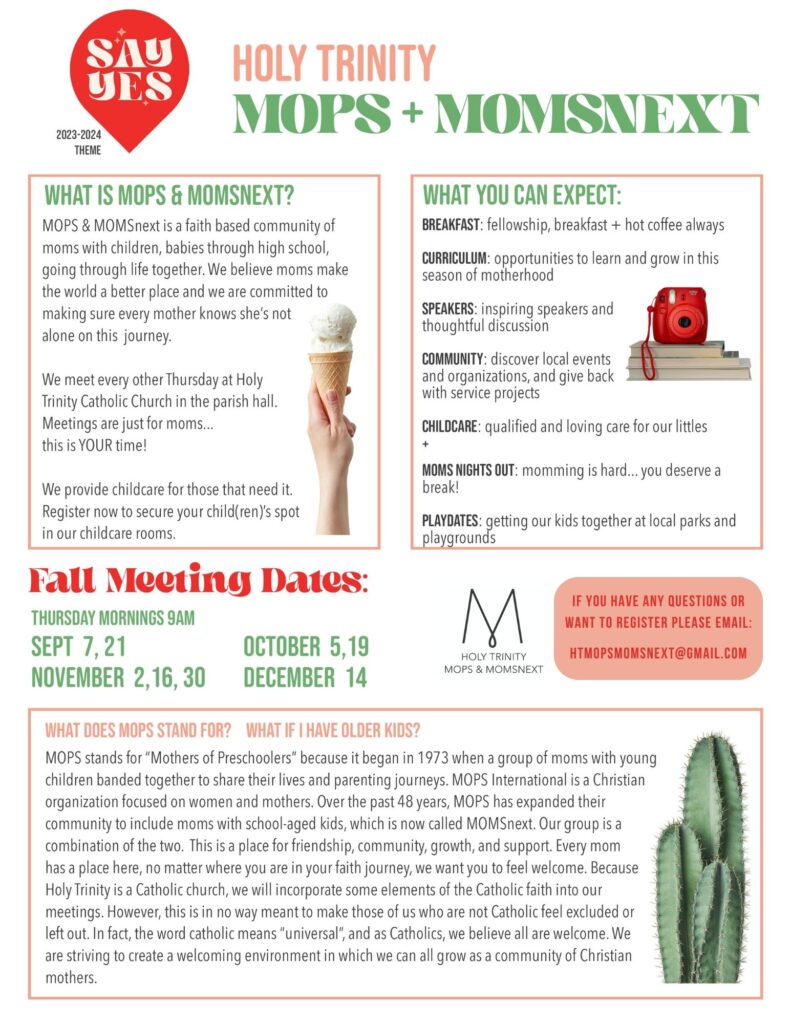 If you have questions or want to register please contact HTmopsmomsnext@gmail.com