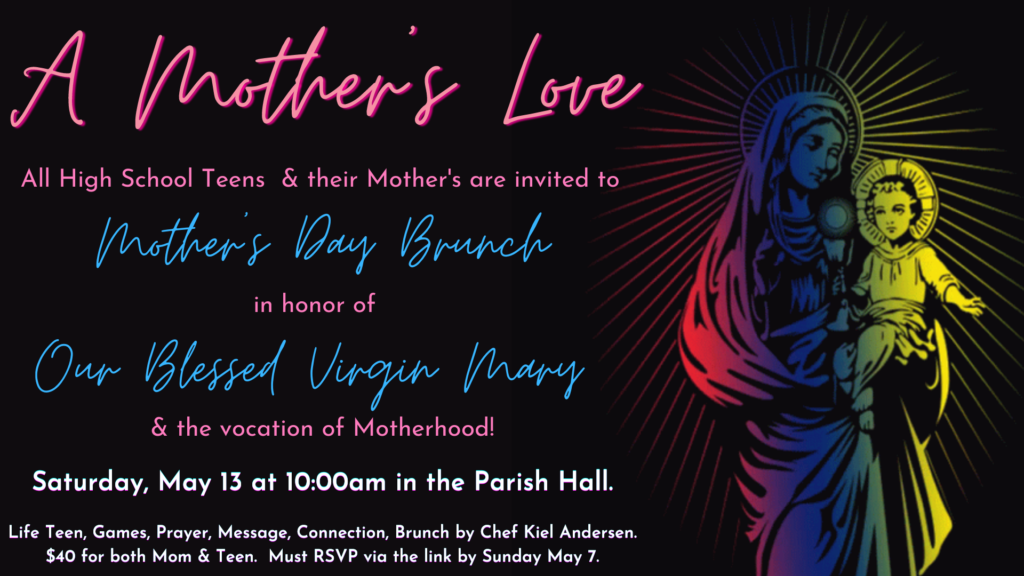 Mother of Jesus and Mother of God, Mary is given the important title of Mother of the Church. Her role as mother is inseparable from her unique relationship with Christ and flows directly from her union with Him.
Mary is the very first and most perfect disciple of Christ, from the very moment of her "yes" to the angel Gabriel. Mary was called into God's plan of salvation and Christ's mission on earth just as all mother's are called into God's plan by loving their children as God loves His children. Let us come together to honor our Mother Mary and the vocation of Motherhood!
Brunch is provided by Award Winning Kiel Andersen. The cost is only $40 and includes brunch for both the teen and their mom. Please RSVP by Sunday, May 7th.