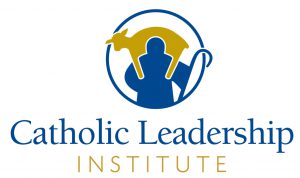 YOUR INPUT IS VALUABLE!  CLICK HERE TO TAKE THE SURVEY!

We need your help!
The Diocese of Orange received a grant from Lilly Endowment offering the opportunity for churches to implement a parish wide survey created by The Catholic Leadership Institute. Father Michael has agreed to take advantage of this opportunity in hopes that it will provide feedback on how we can plan to best serve the people of Holy Trinity.
This survey tool seeks to provide Father Michael and Father Charles with an opportunity to collect invaluable insight regarding our parish's strengths and opportunities. Our hope is that this experience provides meaningful input as our priests get to know the Holy Trinity culture better, set priorities, and develop plans to move the parish forward on our journey of faith as effectively as possible.
The survey only takes 10-15 minutes.  All responses will be confidential and the parish will only receive information about the community as whole. The survey will be open beginning 02/20/2021 and close on 03/22/2021 at 11:59pm.

YOUR INPUT IS VALUABLE!  CLICK HERE TO TAKE THE SURVEY!