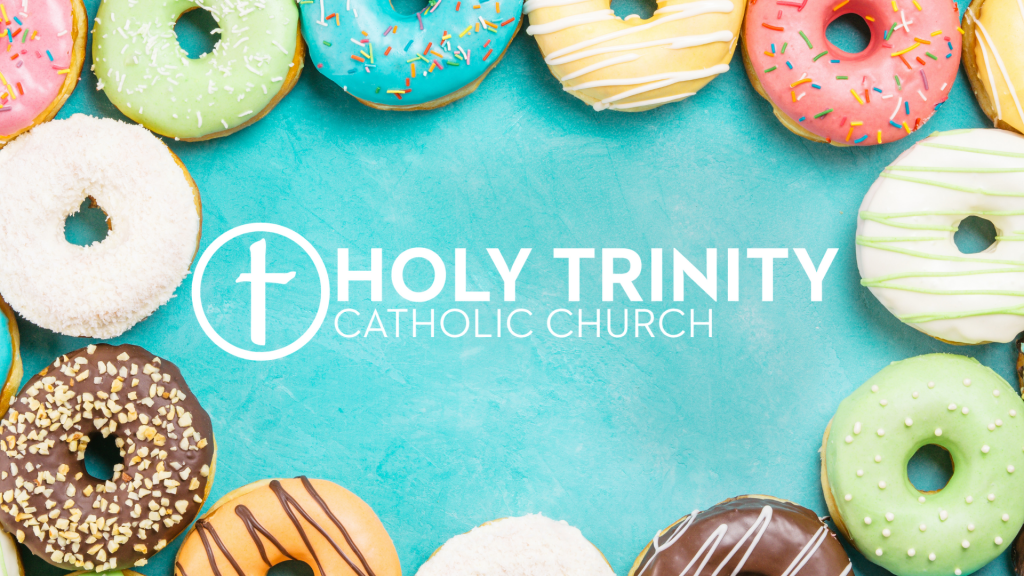 Sponsor Donuts!
For a contribution of $250 you can provide the much loved and very popular donuts!
And, when we say provide "donuts" what we really mean is fellowship, fun, and opportunities to get to know our Holy Trinity Family!
We are looking for 52 Donut Sponsors- one sponsor for every Sunday of the year! Sponsorship includes BOTH 8:30am & 10:30am Sunday Mass times on a date of your choice with a customized announcement.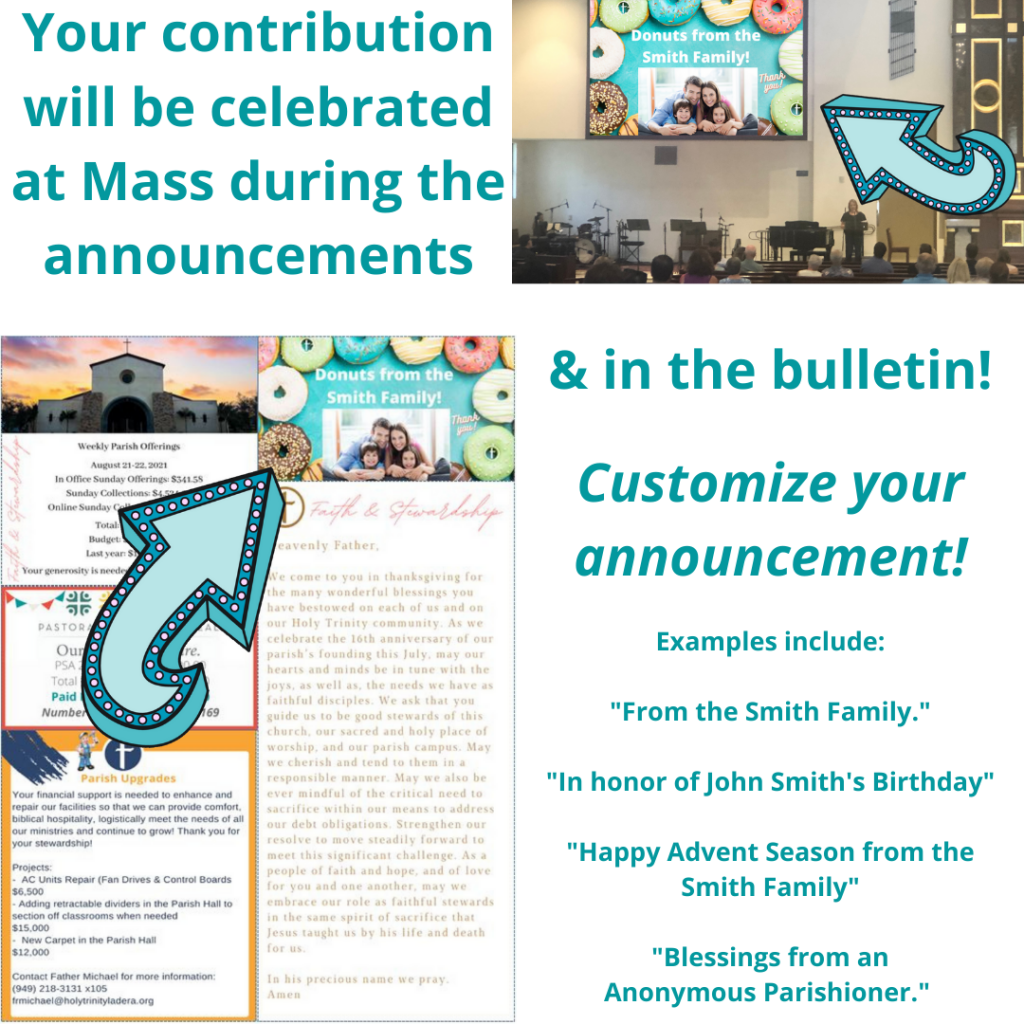 Select your Sunday & Customize your Announcement- Thank you!
---
"Many hands make light work."
Join the Donut Ministry! Your time and talent is always treasured!
Click Here: to email the Hospitality Coordinator