YOUTH NIGHT BIBLE STUDY
All high school students are invited to join us for our Youth Night Bible Study on Wednesday's from 7:00 pm to 8:30 pm. We gather in the Parish Hall for some food, fellowship, and games before we share/reflect on the teachings of Jesus Christ and the Church. All are high school age students (and friends) are welcome.
All upcoming Youth Nights will be posted on social media (Instagram/Facebook).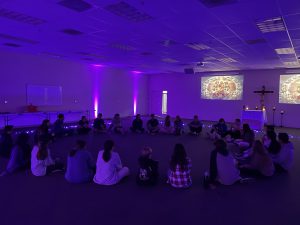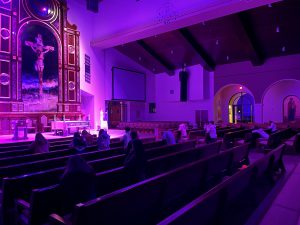 ---
SERVANT LEADER TEAM
Servant Leadership is open to all Holy Trinity students who have been confirmed and currently in their junior or senior year of High School.  The team serves our Church in various ways – as co-catechists in our Middle School and Confirmation programs, small group leaders on retreats, and with various Youth Ministry and parish-wide events.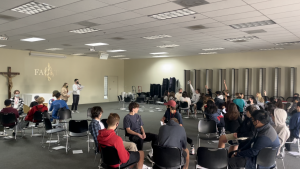 ---
DONATIONS
Would you like to contribute to our ministry? Please fill out the form below. Thank you for your generosity!
---
THE SACRAMENT OF CONFIRMATION
The Sacrament of Confirmation is available to all high school students in 9th grade (or above). For more information on the Confirmation journey here at Holy Trinity please click here.