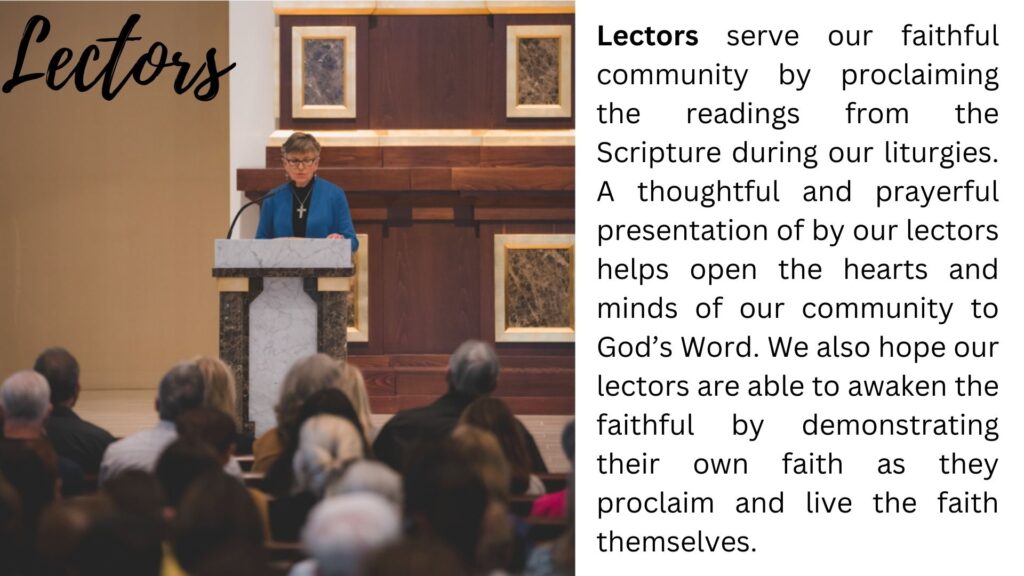 Requirements
17 years or older and have received the Sacrament of Confirmation.
Clear, steady voice and be comfortable reading in public.
Attend Mass regularly.
Willing to study the Scripture passage and take time to practice.
Dress in a modest and respectful manner.
Training
Guidelines for the ministry and practical training are provided. Lectors receive a workbook with the readings for the current liturgical year as a resource in their preparation. Please watch the bulletin for the next training opportunities.
Contact
For additional information, please contact:
Missey Moe-Cook – Phone: 203-984-1061 | Email: mmoecook@gmail.com